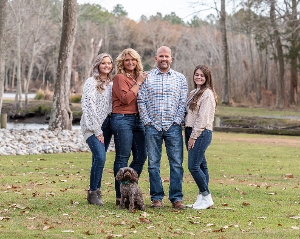 Pam Price is a distinguished figure in the world of real estate, currently serving as the Associate Broker and Team Leader of Re/Max Advantage Realty: Coast and Country Division. With a career spanning over 17 years, Pam has established herself as a top-tier professional, consistently setting new standards for excellence in the industry.
Pam's remarkable journey in real estate has secured her the coveted title of #1 in homes sold in Delaware for the past two years, and her outstanding performance has also earned her a place among the top 1% of real estate agents in America. Pam Price has also achieved the distinction of being named Best on the Eastern Shore for four years and is the owner of the Best Real Estate Company in the region from 2020 through 2023.
What truly sets Pam Price apart is her remarkable reputation in the industry and her deep network of trusted connections. This invaluable asset ensures that clients benefit from a seamless and stress-free real estate experience, marked by efficiency, reliability, and trust.
---
The Pam Price Advantage
---
Connection to Local Vendors
The rapport that Pam has built with local businesses has allowed her to create lasting professional relationships that she can share with her clients. Pam can refer you to a local lender to start your pre-approval process, recommend settlement attorneys in both Delaware and Maryland, and connect you with local home inspectors for your home purchase.
Pre-Approved Buyers
One of the most daunting parts about selling your home is knowing if there will be a credible buyer that will lead to a sale. Pam works with buyers who have had their credit checked, been pre-approved by a lender, and are waiting for their dream home to hit the market. Pam can match your home with the perfect, approved buyer for an effortless sale.
Access to Licensed and Insured Contractors
When the time comes to prepare your home to be listed, you may have a punch list of items to be completed before pictures are taken. Pam can connect you with painters, roofers, foundation engineers, you name it!